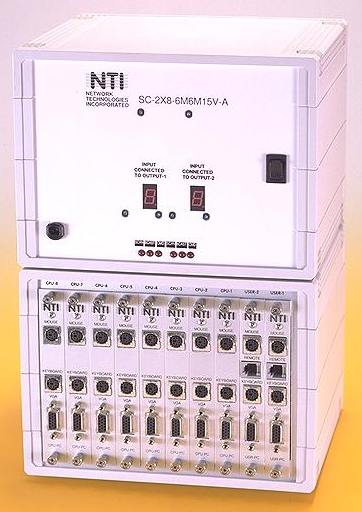 Features & Applications


These server switches allow multiple keyboards, monitors & mice to control many PS/2 computers.
a maximum of 8 users and 32 PC's can be connected at one time
1600x1200 video resolution with no degradation
supports laptop computers
compatible with all PS/2 mice, including IntelliMouse
Specifications



Keyboard & Mouse
PS/2 compatible with 6 pin miniDIN connectors. Computers can boot without the keyboard & mouse connected, then hot-plug them to operate the PC.
Monitor
Must use a multiscan VGA monitor that can display the video from all the computer platforms.
Control
Switching is controlled from the keyboard, an optional hardwired remote, or a global RS232 port.